THE ULTIMATE TOOLKIT
Meet the definitive content creator toolset for Final Cut Pro users.
Created by award-winning effects artists, Continuum FCP delivers the ultimate package of high-quality color correction and stylistic effects, transitions, and titles — all powered with Mocha's Academy Award-winning planar motion tracking and masking tools.
Continuum FCP includes 100+ unique filters, thousands of drag and drop presets, 26 hyper stylistic transitions, and 10 text templates ready for any aspect ratio and HDR production.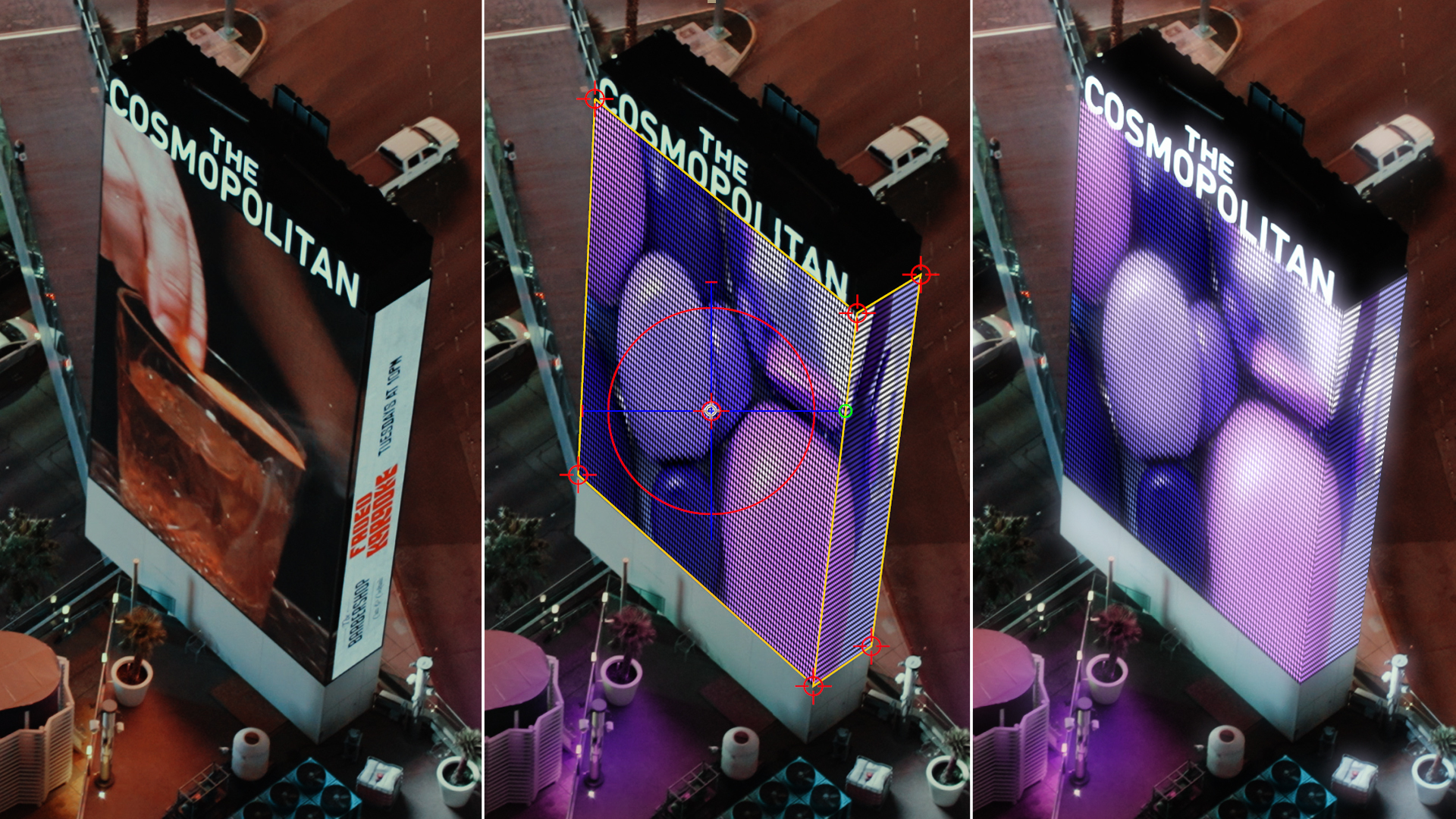 NEW MOCHA PARAMETER TRACKING
Mocha parameter tracking is now available in Continuum FCP.
Easily place must-have effects, including BCC+ Lens Flare, BCC+ Super LED, BCC+ Orb, and BCC+ Light, in any scene.
Simply click the button at the top of your desired BCC+ effect to access a point or corner pin tracker and even take advantage of offset tracking.
NEW BEAT REACTOR
One of the features that sets Continuum FCP apart is Beat Reactor which lets video editors drive effects (and stories) forward by animating effects to audio. It's now included in over 40 effects.
Animate popular properties such as glow, flicker, opacity, and glitch values.
Use BCC+ Transform to animate the scale and position of a clip to music.
Choose your audio source, identify your preferred levels, and let Beat Reactor do the rest.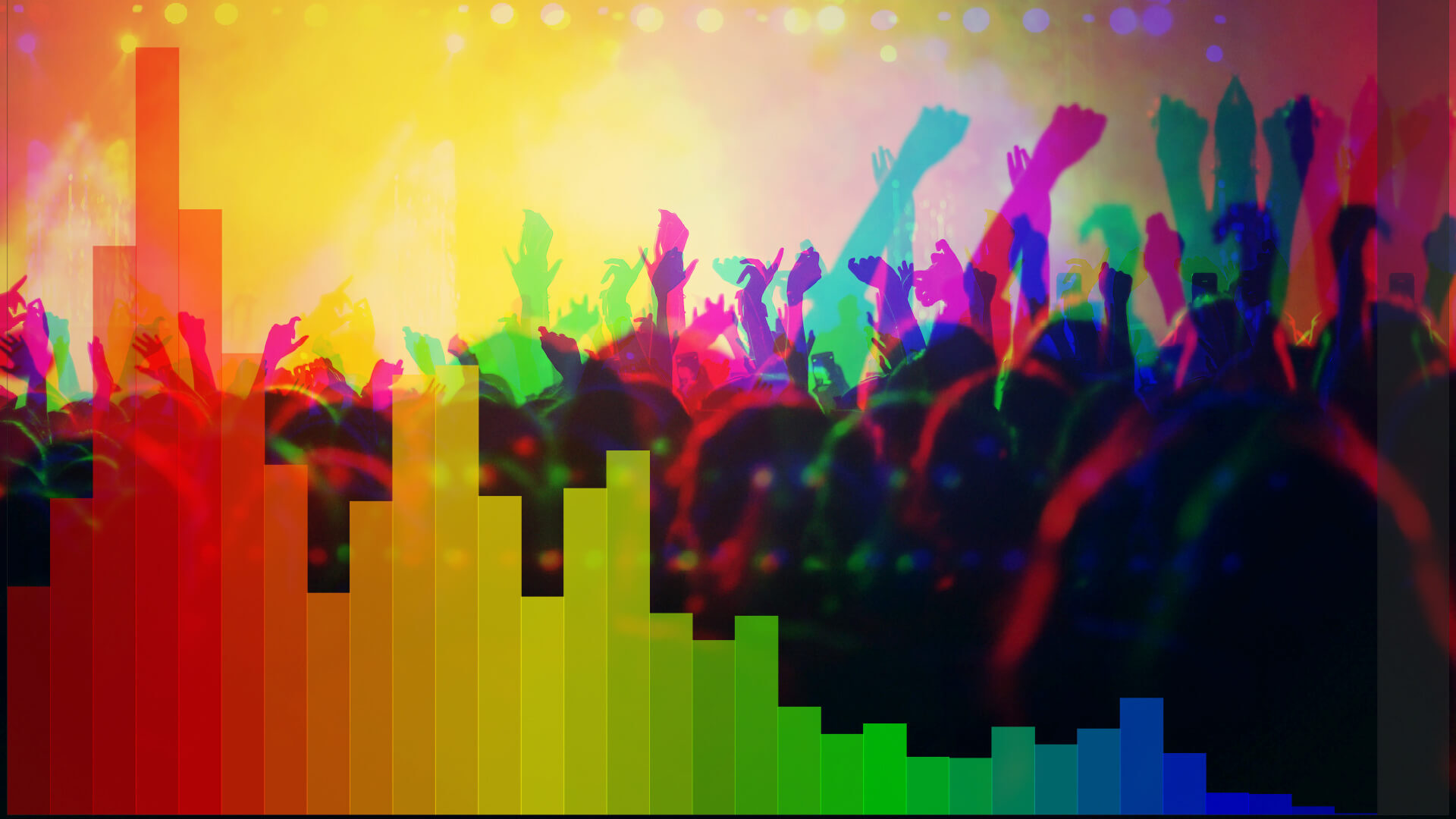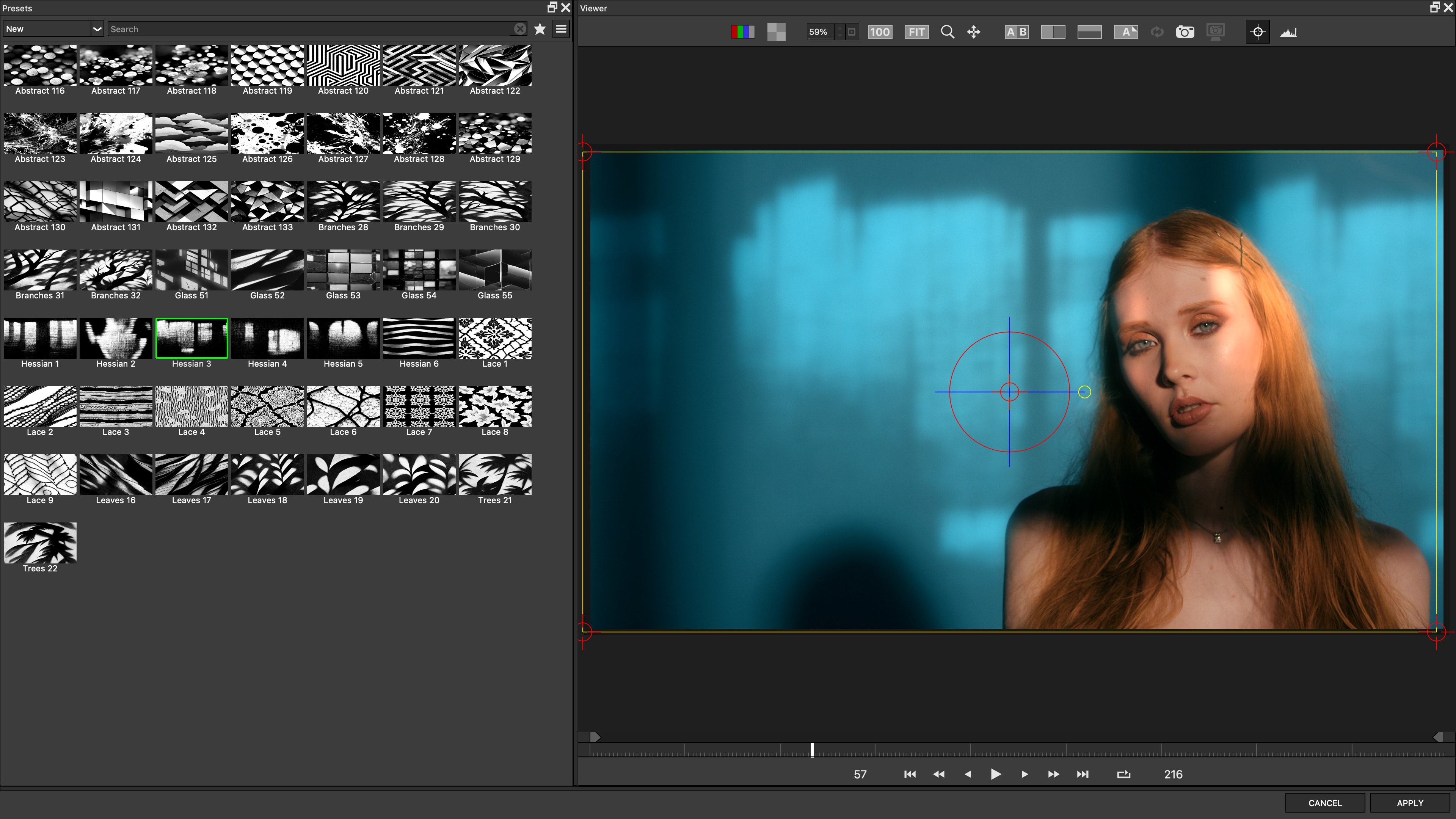 POWERFUL PRESETS
Each effect has tons of presets to help jump start your work. The FX Editor makes it easy to select, mark favorites, compare, and save your own presets to share cross-platform.
Highlights include:

600+ traditional film stocks and film looks including color grades from top Hollywood films and TV series
New presets for looks, light, Sper LED, film glow, video glitch, atmospheric glow, and light leaks
800+ gobo lighting patterns including 50 new seamless ones
The FX Editor makes browsing looks and styles faster than ever before. Optimized for M1 and your GPU.
STYLIZED TRANSITIONS
Get ready to drive your stories forward with 26 sleek transitions for any content creation need.
Transport viewers to another scene with Crash Zoom, use lens flares and light leaks to move between scenes with elegance, and up your essential pan arsenal with Swish Prism. All BCC+ transitions contain on-screen controls you can manipulate to perfectly time your transitions.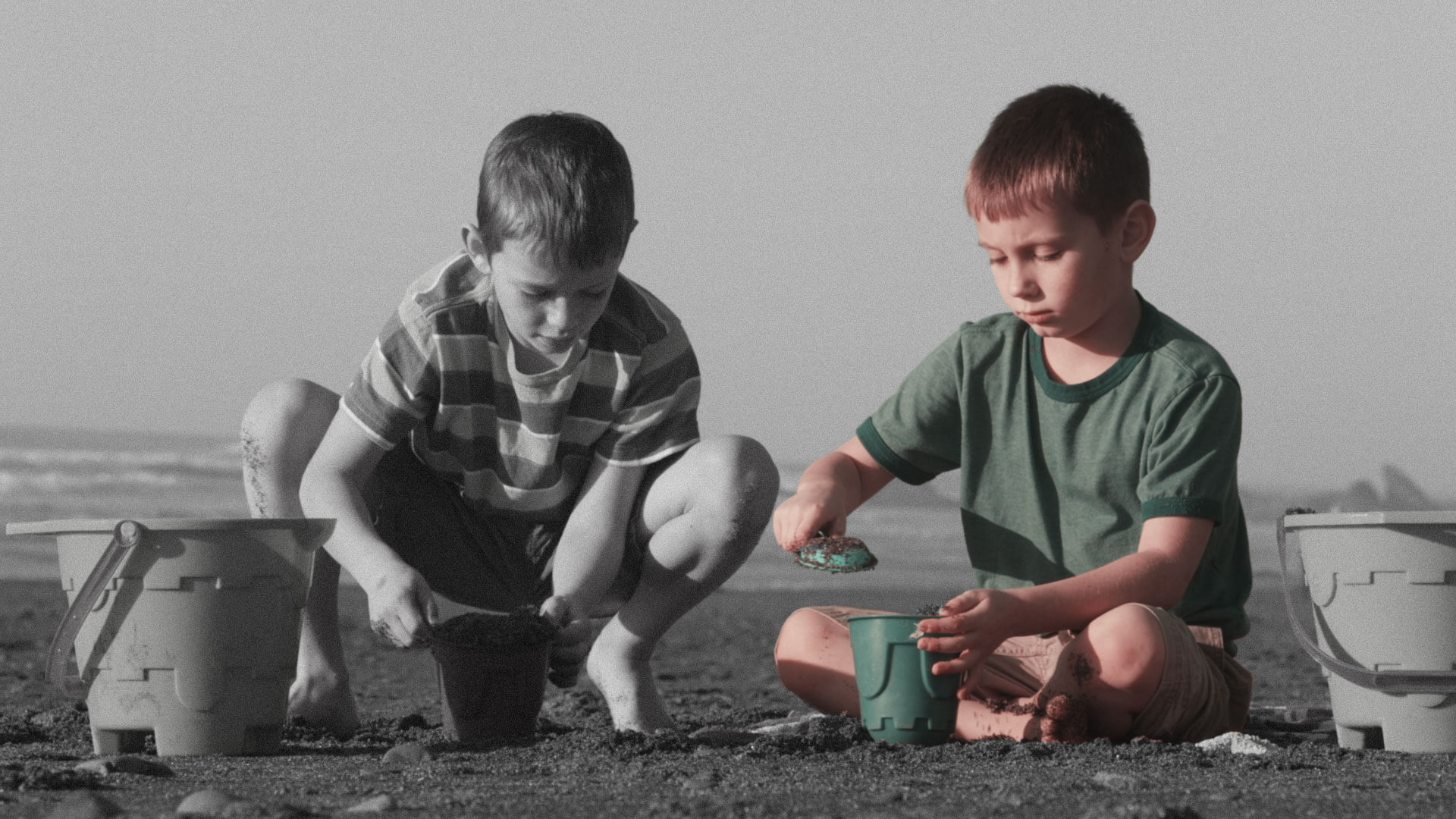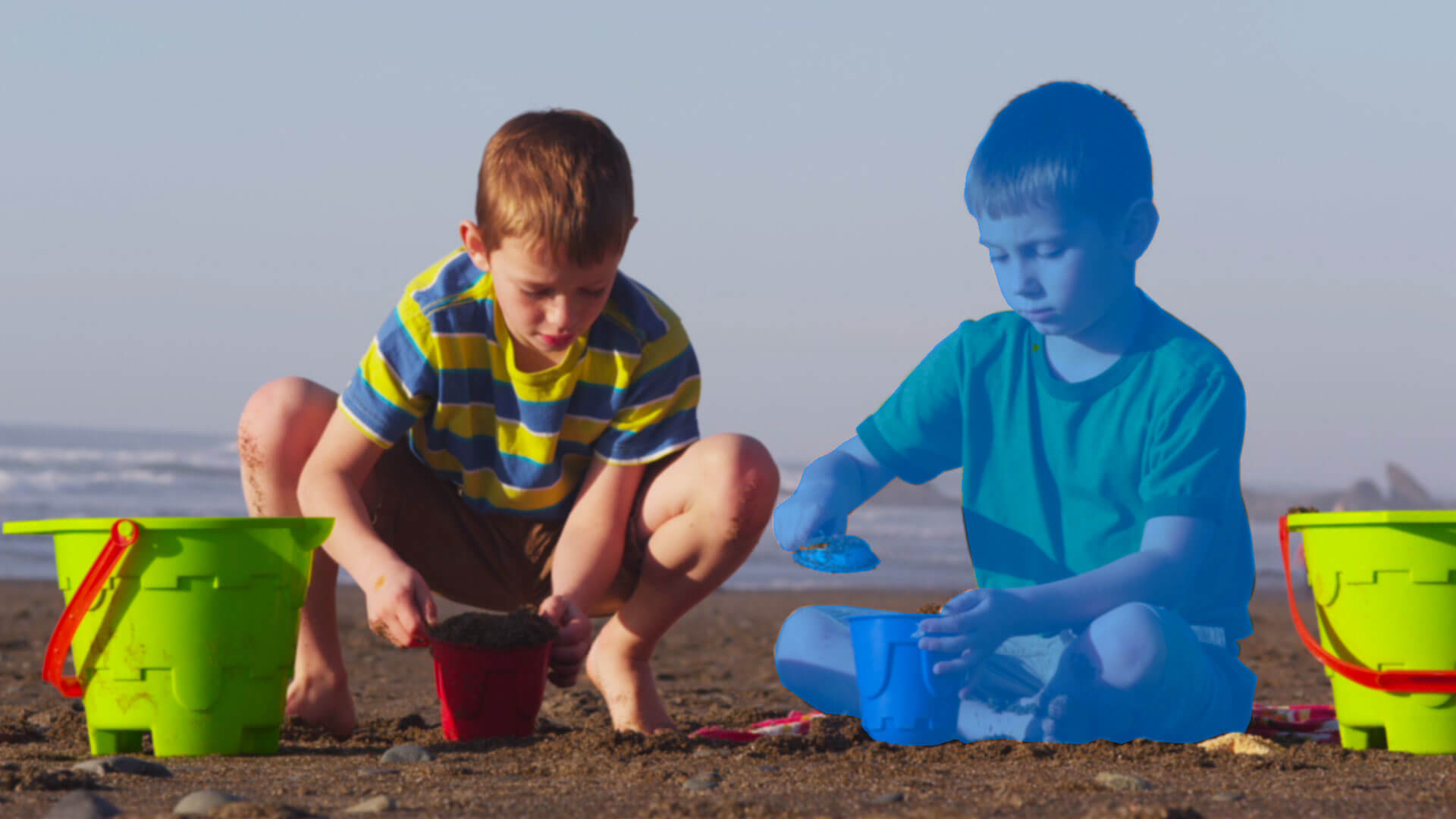 I'M SORRY, DID YOU SAY MOCHA?
Oh yeah! Mocha masking is included in all Continuum effects. Create complicated masks with speed and precision. Use Mocha Parameter tracking to integrate lens flares and gobo's into your stories. Share between effects or across different host applications.
FORMAT FRIENDLY TITLES
Add minimalist ready-to-use text templates to your broadcast and social projects.

Continuum FCP comes with 10 text templates available in popular formats such as 16:9, 1:1, 9:16, 4:3 and 3:4. Easily move text in the viewer with on-screen controls and use an HDR dropdown to change the brightness of your text for wide-gamut color libraries. Each template also features animated Continuum effects — giving your titles instant professional cred.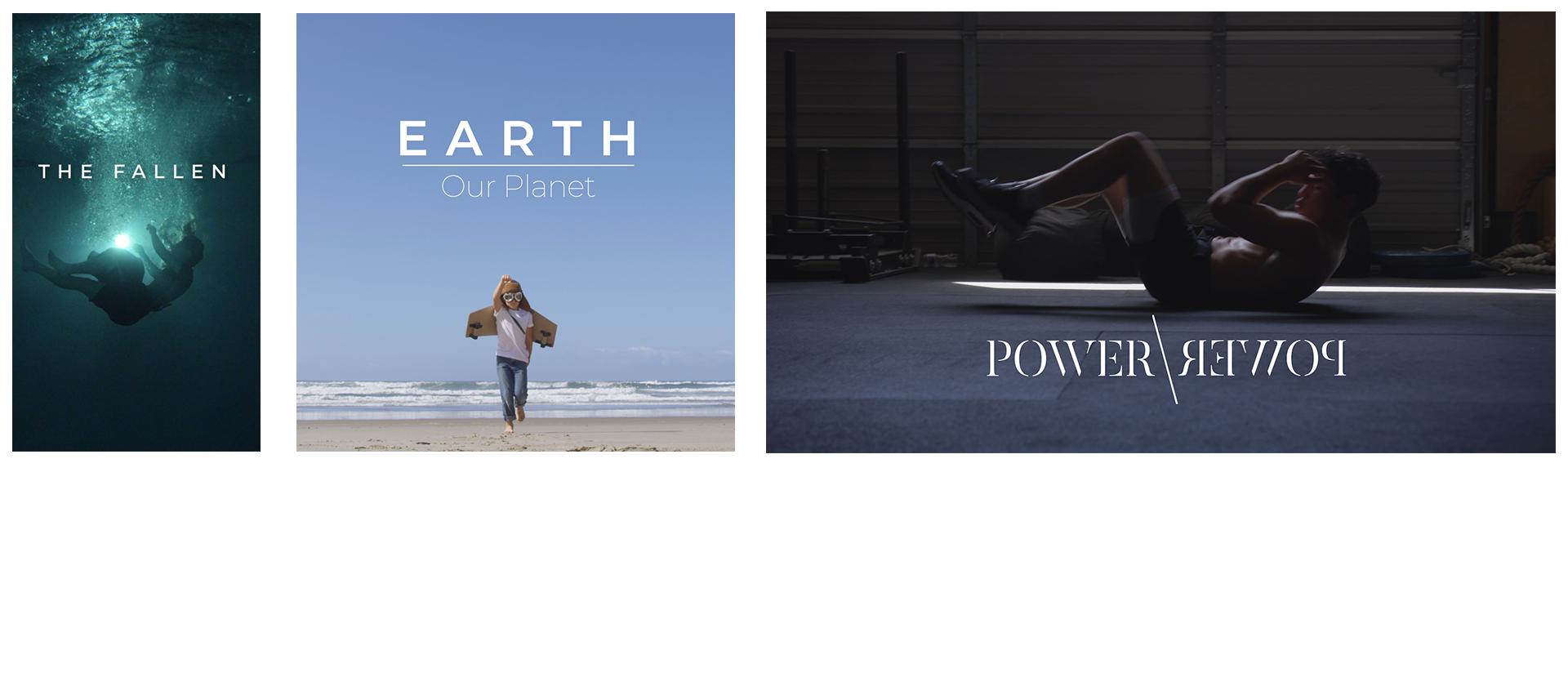 ONE ULTIMATE PACKAGE WITH ENDLESS POSSIBILITIES
Continuum FCP gives artists access to 100+ new effects spread across multiple categories. Extend your color grading abilities with diffusion and realistic grain emulsion. Use light leaks and lens flares with built-in textures to drive beauty and elegance. Distort footage, text, and graphics with video glitch and film grunge…and change your world's focus with essential blurs.
TOUCH
01
Title & Graphics
Social media friendly text templates for an instant streamlined and professional look.
TOUCH
02
Enhance
Easily smooth skin and fix imperfections while maintaining a natural look.
TOUCH
03
Transitions
15 drag & drop transitions that will make your edits pop. Plus, create your own and save them!
TOUCH
04
Distort
Bend and break that beautiful imagery you've got with an array of trendy distortion effects.
TOUCH
05
Light & Style
Take your projects to the next level with Lens Flares, Streaks, Halos, and Glow Dark Effects.
TOUCH
06
Film Looks & Grain
Channel your inner analog filmmaker. Instantly transform your footage with curated presets featuring the best film emulation options.
PRICING
Compare Units to our other products.
BCC+LOOKS
FREEBIE
Yes, you read that right! Check out the workflow with our free BCC+Looks filter. Includes Mocha masking.
Recommended
CONTINUUM FCP
$25/month
100+ effects, 1000s of presets, all the units, and Mocha masking. Get it today and start creating!
WAIT... I HAVE SOME QUESTIONS
DO I HAVE TO SUBSCRIBE?
Nope! Our 3 units packs are all perpetual licenses. For the full suite of Continuum FCP, you can choose to subscribe or buy it outright with a perpetual license.
IS THIS THE RIGHT SUITE RIGHT FOR ME?
If you're looking for hundreds of effects, thousands of presets and access to additional effects we come out with in the future, Y-E-S!. We also have Color Essentials, Stylize, and Transition Unit packs — available for a flat fee — that could be better suited for your workflows.
What are the main differences between Continuum FCP 2022 and Continuum FCP (2020 or older versions)
It's a completely new product with no cross-over effects, presets, or transitions — and it's way faster! Continuum FCP 2022 offers blazing-fast renders speeds in FCP and delivers up to 10x faster workflows depending on your specific Apple hardware. Plus, every effect is GPU-accelerated, HDR compliant, and includes OCIO support for color management, unlike previous versions.
WHAT ARE THE RECOMMENDED SYSTEM REQUIREMENTS?
Mac OSX: 10.15.6 or higher

Processor: Intel CPU with four or more cores or Apple Silicon M1 (Native Support)

Memory: 8 GB or more

Disk: High-speed disk array or SSD storage
HOW TO GET STARTED WITH THESE EFFECTS?
You can search the Boris FX Continuum documentation to find out more about each effect in the package.
We also have several videos on using these effects on the Boris FX YouTube channel.
HoW DO I GET SUPPORT IF I FACE PROBLEMS?
For installation, make sure to check out our videos here.
You can also visit the Boris FX forum to see if your question has already been answered.
What happens when I need to open FCP projects using legacy Continuum effects? Will the legacy versions still work?
Due to changes in the host API, the current version of the Final Cut Pro host does not support the legacy Continuum FCP product, which was discontinued and replaced with the new (and very fast) Continuum FCP product. If you have a timeline that used legacy Continuum filters you will find that they will only produce the expected results if you run a legacy version of the FCP host.
Anything else you wanna tell me?
You're awesome! Thanks for the visit and for considering us. 🙂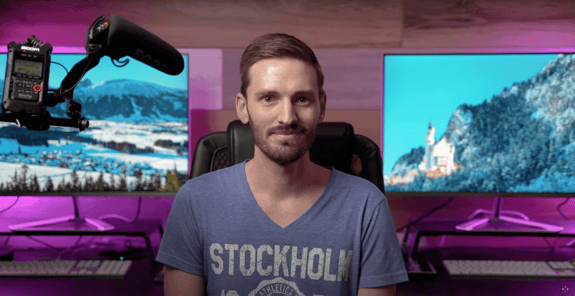 WHAT OUR USERS HAVE TO SAY
"Continuum FCP contains a ton of effects you can use in your workflow. These effects all include Mocha tracking and are super powerful!"